When you're designing a space that's larger than life, you need a fireplace to match! Introducing Isokern's Magnum+ Series.
Boasting widths up to 10 feet and finished opening heights of 44", this stately fireplace is the largest UL listed fireplace on the market. Earthcore is always looking to expand the boundaries of fire, and with the Magnum, it does.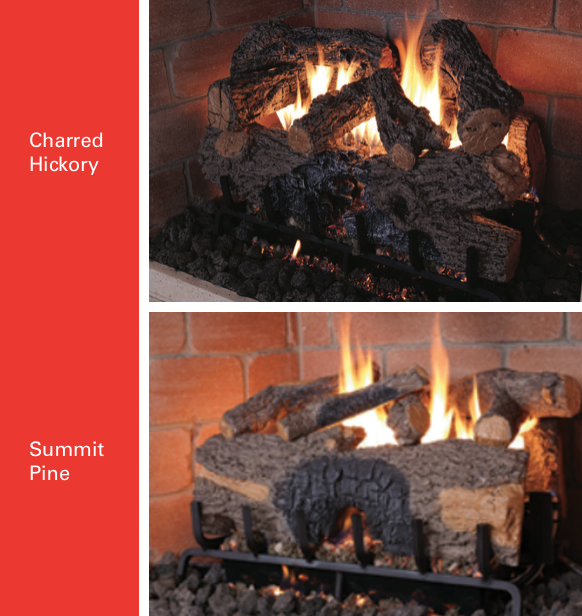 ISOFLAMES VENTED LOG SETS
The Isoflames three-tiered burner system creates high and full-bodied flames… while using fewer BTU's than other vented burner systems. Included with each log set is the hi/low flame height remote control with electronic ignition that gives you precision control. Featuring either an Indoor (Black) or Outdoor (Stainless) burner with two log options.
Stop struggling with fireplace grates that don't hold logs in the right location in your fireplace and have poor ventilation. With these Cast Iron Fireplace Grates in your fireplace, those concerns will be a thing of the past!
DECORATIVE STEEL CHIMNEY POTS
Portsmuth
Dorchester
Glasgow
Ontario